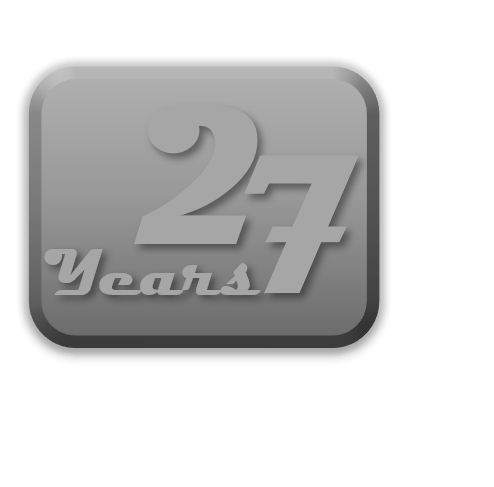 We are celebrating 27 successful years.
Established in 1994, Rt Projects Inc. provides Business Process Management (BPM) consulting, process mapping and training services.
Rt Projects Inc. has the expertise and experience to help organisations transform, achieve efficiency and a competitive advantage, by focusing on the optimisation and streamlining of critical business processes. Our approach is based on the Business Process Management (BPM) methodology.
This is how we do it:

By focusing on business processes, the people performing the work and the technology deployed we leverage the potential of the organization to achieve goals and sustain performance levels. Through data, we build a compelling business case for the transformation.

Business Process management is an ongoing endeavour. Hence, our business model is based on providing services to support our clients with this effort, at a pace suited to their needs and business processes maturity while building long lasting relationships.
Every organisation is unique. With that in mind, we take meticulous care in ensuring that the approach and solution recommended is also unique and ideal for your organisation.
Robert Taweel, founder and Lead BPM Practitioner is a graduate of Cranfield University, UK with a Master of Science Degree in Management Science, and holds a BPM Master Certificate from the University of San Francisco.
From the outset, Robert set the mission for Rt Projects Inc. to provide services that will assist organisations achieve operational excellence, efficiency, optimal customer experience, and service quality. 27 years later, we are proud to continue to fulfill this mission.
What to expect when working with us:
A clear scope of work, a precise project timeline and a fixed price
Dedicated, knowledgeable and experienced professionals
Objective and unbiased opinions and advice
Professionally prepared materials
Promised deadlines are kept
A fun and rewarding experience
We provide our services onsite at the clients' premises and / or through secure virtual dedicated
on-line video conferencing and collaboration environments.
We are privileged to have been of service to clients in both private and public sectors:
Advanced Transportation and Distribution Service
Apple Express
Bayer Canada
Burnham Canada Inc.
Carter's Osh Kosh
Cisco Canada
MacKinnon Transport Inc.
Compucentre Toronto Inc.
Distributech Inc.
Eagle Global Logistics
Empori.Com (Oxford Properties)
Evolution Print and Design Inc.
Fanshawe College
Future Strategies Inc.
Hendrie Corporation
Humber College
IBM Canada Ltd.
InterTrans Logistics Services
Loomis Courier Service
Lufthansa Cargo – North America
Metrolinx
Quik X Transportation
Rogers Communications Inc.
Sleeman Breweries
Spectrum Brands
Nasser Syed, President, Apple Express
"Robert F. Taweel of Rt Projects Inc. has been instrumental in streamlining our internal processes that helped us transform our corporate philosophy to service quality. The implementation of the Corporate Plumbing System® methodology involving Standard Operating Procedures, Detailed Job Instructions, departmental policies and reference documentation is being used by new as well as existing employees to enable them to perform their jobs more effectively. The enterprise-wide online documentation system developed by Rt Projects Inc. has allowed
Apple Express to grow to even higher levels of customer as well as employee satisfaction."


David Bowden, Managing Director, Empori.Com
"We are tremendously impressed with the quality of work and level of service that you and your team provided us during our business planning and implementation process. Your continued support ensured that we maintained our focus and kept us moving in the right direction. Your support and commitment to excellence are greatly appreciated."




James B. O'Neil, President, DDS Canada
"On behalf of the entire team at DDS, I would like to sincerely thank you for your guidance and training which enabled DDS to achieve certification at the ISO 9001:2000 level. You have exceeded our expectations and helped DDS to become more efficient and to provide improved service levels to our customers through much tighter processes. Your Online publishing of all our ISO 9001 documentation looks great, is easy to access and will help ensure we keep everything up to date in a fairly easy manner. Again, thanks to you and your team for helping us achieve ISO Certification."




Gwennyth Dido, IBM Certified Senior Project Manager, Infrastructure Services
Delivery (ISD), IBM Global Services, IBM Canada Ltd.
"Rt Projects Inc. worked on an IBM project team from July 2004 to July 2005. During this time Rt Projects supported the IBM project team on a difficult assignment with a major Canadian Bank. Rt Projects Inc. provided their proven approach for Asset Management and Order Management process and procedure development and documentation. They used their Microsoft Excel expertise and attention to detail to meet a tight deadline. Their professional ability was proven with their ability to adapt and to be flexible with changes to the original objective for their engagement. Their service to IBM project team was well received at all levels of management."
Gary Babcock, President & CEO, Quik X Group of Companies
"Chose for the first time ever to externally award the President's Quality Service Award for 2001. Robert Taweel was awarded this honour in recognition of his professionalism, dedication, work ethic, commitment, and patience while initiating the Quik X Q-System."
Frederick A. Embree, Associate Vice President, Planning and Development,
Humber College, Institute of Technology and Advanced Learning
"Everyone enjoyed working with Robert and his friendly and upbeat manner. He is a true professional who brings great enthusiasm to his work. He is well organized, thoughtful and he responds quickly and efficiently to anything asked of him."
Jeffrey S. O'Rourke, Director of Operations, Eagle Global Logistics
"We engaged Robert F. Taweel of Rt Projects Inc. to assist us and guide us through the reengineering of our freight processing systems in Toronto, our largest service centre in Canada. In the short while that Robert was assigned to this project, he evaluated our freight sorting needs, human resource requirements, facility requirements, systems and processes. Robert spearheaded the project and coordinated activities involving personnel from all layers within the organization including external suppliers. Robert's key attributes, that he put to work on this project included project management skills, attention to detail and the need to achieve uncompromising service quality, this in addition to his demonstrated ability to maintain communications amongst stakeholders, ongoing reporting, and his understanding of the systems and processes ideal for our operation. Thank you, Robert for your contribution to the freight processing reengineering project that is a key element in our overall growth strategy at Eagle Global Logistics Canada."


Tim Turcotte, President, Evolution Print and Design Inc.
"Robert did an excellent job of identifying our overall needs. His knowledge and understanding of the corporate process and quality program is second to none. He helped us establish a schedule for completion and helped us stick to it. We ended up with a practical working quality process for continual improvement and learning. His guidance was invaluable."